Shaped Fridge Magnets
Welcome to Beyond the Fridge Wholesale.  This area is strictly Trade Only and for Authorised Trade Reseller Account Customers only.  Please click here for our retail website.

Need help
ordering?

Please call
01373 228050
or email us
 
Get your fridge magnet point of sale board.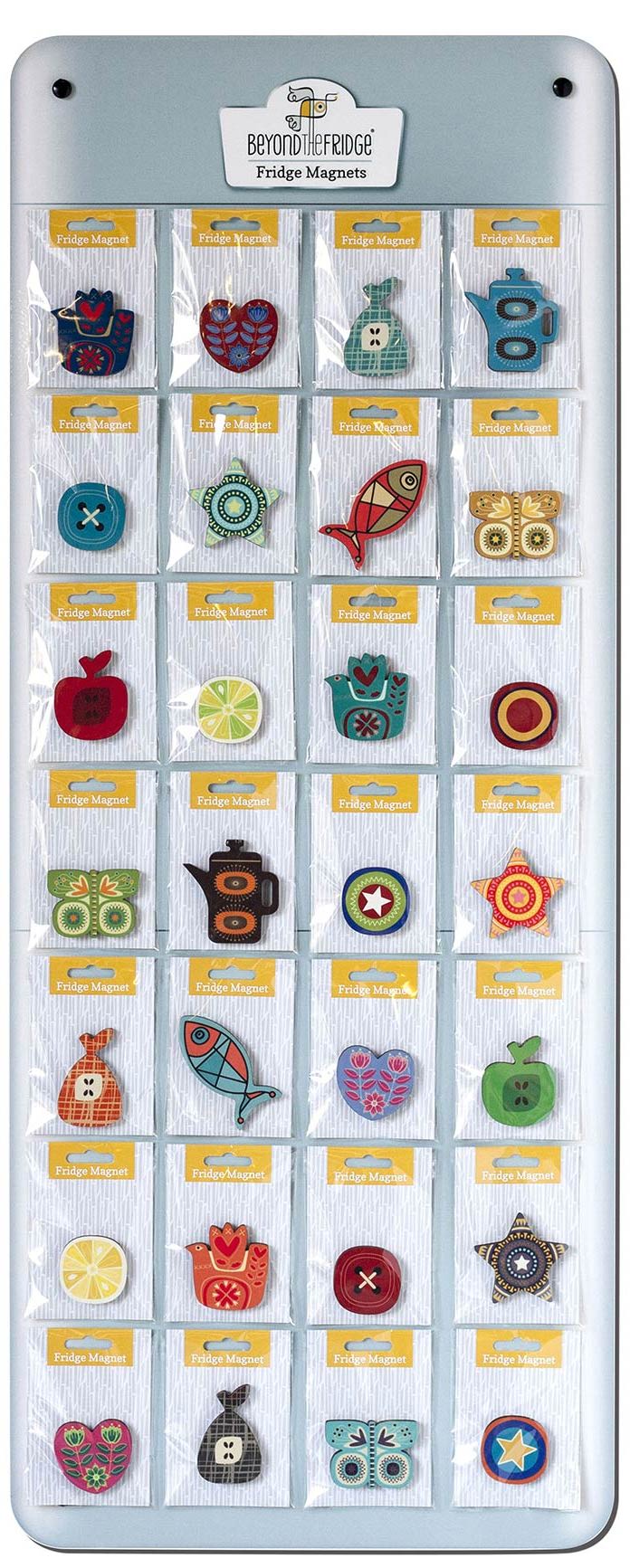 Minimum order value £200.  Free carriage on orders within the UK mainland.  Additional costs for offshore islands and overseas carriage - quotations on request.
Customers just love our shaped fridge magnets, they can't resist collecting them!
Designed and made exclusively at our Somerset workshop from beautifully printed laminated wood with a strong traditional magnet, so they don't just look great but are practical too.
Individually barcoded packs for euro slot hanging displays or use our point of sale magnetic boards available in two sizes.
Please note that each shape is available in several colour options, just click on the product view from the dropdown menu.
Please click on each design collection to view the other colour options available